Native translators are the key to successful localization……
Communication is the basic requirement of any business. Making this communication clear has the potential to let your business be successful. But, when it comes to an international audience, the communication factor needs more attention.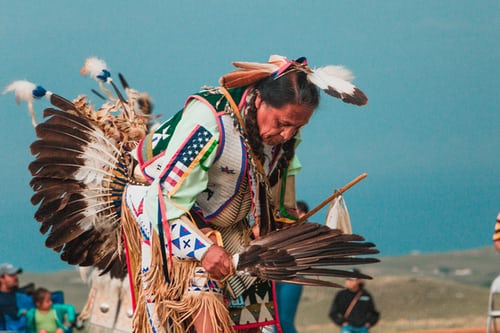 Any message that is being carried out from one language to another needs proper attention and professional help. Literal translation or machine-translated words won't be enough to convey your message in the right manner.
Native language translation services can convey your thoughts to people speaking other languages in a more responsible and professional way. A native professional is knowledgeable in both the source language as well as in the target language and languages close to both these languages.
A native Mexican-Spanish translator will understand basic differences between various dialects of Spanish spoken in Latin American countries as well.
This is where the native translators or the native language translation services come into play. The highest quality of translation can only be offered by a native speaker who understands the language and its dialects.
A recent survey by Common Sense Advisory shows that more than 75% of the users prefer buying products and services from the companies selling in their native language. So, if your translated communication doesn't look natural to them, it will become hard for you to turn them to your customers.
Are you still in doubt? Well, in that case, here are a few more benefits for you and for your company after hiring a native language translation service.
A native translator:
– Understands People and Environment
Your translated content is going to target an entirely new batch of the audience that live in a different country, communicates in another language, consumes other products or services, and also sees the world in a different way.
This being the reason, getting your content translated from a native translator, who lives in the same country, speaks the same language, has knowledge about local terms, understands the culture, environment, and mindsets of the population is very necessary.
Such a person will be able to translate and adjust the communication nuances as per the local language including the emotional and regional symbolism as well.
-Knows Rules and Norms
A native translator will also have knowledge about the legal norms, political rules, and laws of the targeted country. Economic aspects and local culture are a few more things that can be taken care of while translating content by a native translator.
It is important to present content to the population of a country keeping their laws and rules in mind and only a native translator living there can help you with this.
– Knows About Parameters
The majority of the western countries have different ways for date formats, mathematical units, and others compared to Asian countries. These and more parameters like time zones are needed to be taken care of during translation.
A linguist expert who is native to the target language will consider all these factors and will provide localized translation depending upon certain geographical regions.
– Understands New Words and Expressions
All the languages are evolving and new words and expressions are being added to the languages often. The new generation finds new words to explain new concepts and only a native translator can have the knowledge of these words.
Knowing and including such new terms into the translated content will also help in targeting the new generation audience as well.
Wrapping Up
As you have already seen that a native translator can have a huge impact on a business. It can be your gateway to international success.
Communication is all that can make you reach the international population and target people living in different countries. There is no room for mistakes here and hence native translators or native translation services are the best way to improve your brand's communication quality.
What to do next?
Search for a company that provides quality translation results with the help of native translators and not machines. Looking for a brand offering high accuracy, quick turnaround at affordable rates?
We would highly recommend you to try Vanan Translation that has supported hundreds of businesses to reach global audience having native expertise in more than 100 languages and dialects.